Sweet Baby Jesus on a breadstick, what an ass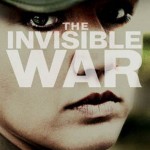 News Alert: File under old white Southern Senator says something hateful. This just in from our friends from the Young Democrats of Georgia.  Sen. Chambliss also same guy wouldn't sign Violence Against Women Act, or Don't Ask Don't Tell Repeal. So there's that. He consistent, consistently bad, and I'll give him that.
FOR IMMEDIATE RELEASE

Contact: Steve Golden, President

president@georgiayds.org
(404) 939-6890

June 4, 2013

Senior US Senator from GA Chalks Up Rise in Military Sexual Assault to Youthful Exuberance

==========

Sen. Saxby Chambliss Claims US Troops Too Frisky to Be Tamed

———-

(Atlanta, GA) During today's hearing in our nation's capital regarding the dramatic uptick in sexual assault cases reported in the US military, Senator Saxby Chambliss, Georgia's senior Senator, dismissed this problem as potentially too daunting to tackle. With his observation that in regard to assault committed by young recruits and soldiers, "the hormone level created by nature sets in place the possibility for these types of things to occur", Chambliss demonstrated his belief that this problem is no more than just boys being boys. Despite his half-hearted attempt at sympathy for these victims later in his comments, Senator Chambliss shoulder shrug to the severity of sexual assaults in the military calls into immediate question his sincerity in finding a solution.

"Senator Chambliss should be ashamed of himself for his remarks today" said Steve Golden, President of the Young Democrats of Georgia. "These victims risk their lives every day to ensure that Americans like Senator Chambliss are safe and secure. The fact that he is choosing to begin this investigation with such a flippant attitude toward finding a solution is deplorable. Senator Chambliss should absolutely issue an apology to our men and women in uniform who have endured this tragic and needless trauma, and work tirelessly to create a culture within the military that punishes such behavior in a manner that curbs this trend".

Senator Chambliss sits on the Senate Armed Services Committee. He announced earlier this year that he would not be seeking re-election in 2014, and has yet to endorse a successor among the increasingly crowded field of declared candidates.
To be ignorant of rape and violence in the US Armed Services it to have your head pretty far up your ass. There is a new report, and a movie for starters. Maybe he should check out this handy .MIL website and the many support groups inside the military, they're not ignorant of the problem.
So the troops are 30% more "frisky" than two years ago? No assclown they're just getting away with the violence and abuse over and over again.
Do not get me started on the ongoing idiocy that is the comments about "sex". Rape is not sex, it's a brutal violent act by one or more to assert their power over their victim. Anyone who says otherwise is either ignorant or out right stupid.
Can I just say how much I'm loving YDG's new President Steve Golden's reply.
If you enjoyed this article, please consider sharing it!