Tune into Kudzu Vine tonight!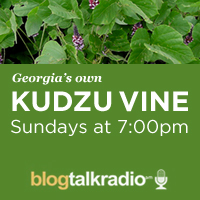 DPG Interim Chair, Nikema Williams, will be our guest co-host tonight on Kudzu Vine at 7:00 PM.  Our usual host, David McLaughlin is off and Ms Williams generously agreed to join us for the full hour.
We'll talk briefly about the upcoming DPG elections and current state of the party.  We'll then move on to politics around the south including the latest from Texas, Alabama, and Virginia.  We may even have time for a few listener calls at (646) 478-4503.
So, tune in at 7:00 PM, or listen later online or download.
If you enjoyed this article, please consider sharing it!