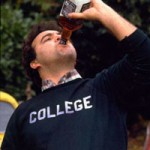 Was it over when the Germans bombed Pearl Harbor? Hell no! (Sen. John Blutarsky)
This just in from the Tip Line.
"Chairman Porter will have to resign his seat on the DNC, and a new election called for his replacement."
So folks, if your summer was ruined by the election shenanigans of today….we can look forward to our Fall being spoiled by a DNC slot race.
Which puts Porters 30 appointments in HOT ASS contention and no doubt keeps 55 Trinity engaged.
Kill me now.
I do however vote to hold it again at the Wadsworth Auditorium in Newnan, that was very nice.
Possible Jello Shots for this, because honestly we could have used them as projectiles at one point.
UPDATE:
Nikema posted on this blogs FB page that the election for DNC doesn't have to take place this fall. The DNC has no meetings scheduled the rest of the year, so everyone may return to their originally scheduled programs.
If you enjoyed this article, please consider sharing it!