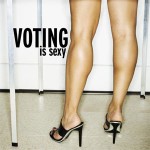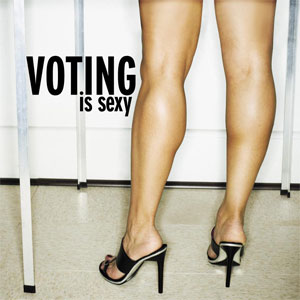 Or not.
This doesn't bode well for freedom and democracy in Georgia. I wonder if this is the reason that getting your Voter Registration address changed has been moving at a snails pace. I hear folks are having to go directly to the SoS office to get it done.  Early voting begins October 14th ish. I say "ish" because we're not sure clear if Columbus Day is or is not a Holiday around these parts. Anyway you get the point, heck it's not like you all are going to go the first day anyways.
Election chiefs wary of state's new voter registration system

BY JOHNNY EDWARDS – THE ATLANTA JOURNAL-CONSTITUTION

Elections chiefs for several metro Atlanta counties are warning that glitches in the state's new voter registration system could cause frustrations for voters when polling starts in four weeks.

Data entry is more cumbersome, they say, and the new software often puts streets and houses on the wrong sides of district lines, which have been adjusted to account for the 2010 census.

"It's very, very complex," DeKalb Elections Director Maxine Daniels said. "We're just concerned about how this is going to come together before November."

Some county officials are concerned that voters could cast ballots in the wrong council races or get blocked from using touch-screen machines because precinct workers can't find them in their computers.

Problems have already cropped up in the first jurisdiction to use the new system — Macon-Bibb County, which is holding an election Tuesday to pick the leaders of its newly consolidated government. During early voting, dozens of people cast ballots in the wrong commission races, and lines stalled for hours as poll workers checked addresses against district maps.

The Secretary of State's Office started moving all 159 counties onto ElectionNet late last year, after spending $2.6 million to replace an antiquated program that had been in use since 1995. It's not clear if the state's software is to blame or if some other problem, such as user error, is plaguing Macon-Bibb, said Merle King, executive director of Kennesaw State University's Center for Election Systems.

However, both the state and the software provider, Connecticut-based PCC Technology Group, acknowledged some problems with the software, saying they're working feverishly to make fixes before early voting starts statewide on Oct. 14.
"We have people working around the clock to resolve these issues," PCC Technology President Joe Singh said.
To read the rest you have to pay.
Which really sucks if you care about elections and ya know "freedom & democracy".
If you enjoyed this article, please consider sharing it!