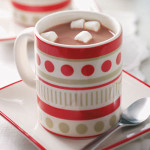 On Tuesday I attended the 14th annual Georgia WAND Real State of the Union event.  As in years past, Jay Bookman, liberal columnist for the AJC and Janice Mathis, President of the National Council of Negro Women (NCNW) addressed the crowd with their take on the current "state" of our union.  Initially meant to be a counter to President George Bush's annual address, this event has morphed into a progressive commentary on our nation.  Third in the lineup this year was co-director of Rise Up Georgia, Nelini Stamp.  
Ms Mathis began the evening with her dynamic and endearing commentary on women, in general, and women of color, specifically, and their roles in the theme of the evening, Solidarity.  She is a great speaker and  commentator.  She talked about the federal budget, released earlier in the day by President Obama, and reminded us that how we spend our money is a clear commentary on what we value.  Next up, Mr Bookman, regaled us with the clown car that is the GOP lineup for the presidential nomination this year.  As always, he pointed to the inconsistencies and outrageousness of the right and the difficulty and challenges facing the left.
So, imagine my surprise to learn that the greatest contribution I can make now, as a mid-50's, white, straight, single woman, is to make hot cocoa and deliver it to activists camped out at Occupy events, overnight protests, and other activities. When asked what older white women can do to contribute, Ms Stamps said "you could bring us hot cocoa". Apparently, that's what solidarity means in 2016.  Never mind the lessons you've learned, the money you've parted with, the ideas you've promoted, the candidates you've helped, the fights you've fought.
I adore youthful exuberance and welcome it in all it's sloppy idealism.  I was that young activist 50 years ago. As a child, as young as 6 or 7, at the hip of my very active mother, I learned about canvassing, phone banking, sticking labels and sealing envelopes – all before the digital age – with phone books, multiple phone lines, and stamps that had to licked.  In high school I staged a sit-in at our local school board for reasons I no longer recall – but I'm sure it was important! Also, my first foray into button-making.  In college I protested tuition increases in a battle against ultra-conservative Richard DeVoss (of Amway and the GOP takeover of Michigan); later I marched in Take Back the Night rallies; I held a job that advocated for culturally appropriate child welfare case management – which was quite radical in the 1980's – so radical that President Reagan cut our program; and I chauffeured an unapologetic environmentalist  Congressional candidate around her district to community meetings and town halls.  I was a tiny fish in a very big pond but I believe I made a difference and helped further a progressive agenda.   It's a marathon.  Later,  I helped form a progressive organization that help in Get-Out-The-Vote efforts in 2004, 2006, and 2008.  I give time and treasure to causes and candidates with whom I shared values and ideals. I registered voters, I wrote email blasts, I make buttons, I canvassed.
I often mention in passing that my Chanel #5, my cashmere sweaters, my snarkiness, or my impatience may get my "Progressive Card" pulled.  I'm not so worried about that now.  I think it's time I turned it in.
If you enjoyed this article, please consider sharing it!