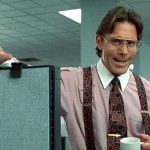 Hang on; let me see if I have this right- a person who lost the DPG Vice Chair race in 2007, the chair race in 2013, a State Senate seat in 2012, and barely won a 2015 Smyrna City Council seat by 14 votes, and has served a little over 2 years is now running for PSC?
There are two other Democrats in this race, former State Rep. John Noel and business executive Lindy Miller- for the love of G-d chose one of these Democrats instead.
Bless your heart, Doug bless
If you enjoyed this article, please consider sharing it!