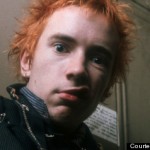 Today I posted my FB status as: It's way past time for political parties to end the "elected official" leadership model. I can't imagine a bigger conflict of interest or a less effective group of folks to serve an organization . 
In record time, text, email and FB messages to me over my status almost broke the internet (not really)  It was somewhat related to this article, but more to do with a response to a person seeking my support to run for one of the DPG's top seven leadership positions.
What you're not totally following that crap? Ok then, let me back up:
Next month the Democratic Party of Georgia will hold it's Leadership elections. I'm hearing a last saturday in January date being floated. Friends of this blog know there was a time when this day could not have come soon enough. A lot has happened since the ignominious resignation of our former chair, who's name won't be spoken, but who I will link to here, here and here.  Please click on all those links, because yeah "google" also needs to remember that crap.
Once he was gone, amazing individuals stepped up to lead the organization in the interim and then were elected to filled his unexpired term through the election season. Both are running for re-election and I will happily support them.
Others, not so much.
Challengers are lining up for the Leadership posts, in hilarious and not so hilarious ways. I'm entirely sure a few of them don't know that it's a thankless volunteer position that will personally cost them thousands in the next four years.
I penned a letter to one of those challengers, and then I decided in the interest of transparency,  and full disclosure I'd  post it here.  I regret nothing and have felt this way for 10 years. Plus, I can link to this when the next elected official solicits my vote. Boom.