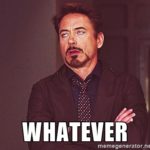 A while ago I made an offer to publish "new voices" on this here blog thingy. I recently got this in my inbox, and frankly I think it has merit.
I corrected a few items after a spirited exchange with the original author. I won't say which parts, blame me for all of it or anonymous, or both of us.
Like I care.
If you are offended, I'm not sure I'll be able to help you. I'm not even sure you should read the whole thing,in one siting.  Maybe just take it in parts. There won't be any formal Q & A.
XXXXX writes,
Social Media is full of excellent and responsible ways to be politically involved, but it's also the very worst accelerator of ludicrous and stupid opinions.  Some of you new and special snowflakes are shockingly poor at navigating in our political and activist fever swamps.

When I hear/see you, a perfect stranger, begin a comment with " The Democrats"  I immediately think, how special – you think this is someone else's job/role/responsibility to deal with and you are taking zero ownership of it. Fantastic Welcome, not really.

XXXXX is here to try and help nip your stupid privileged dumbassery in the bud. Oh, dear are you offended? Poor snowflake. I'm going to spell this out so I don't have to type it again and again in a billion TwitterFaceInstaSnapGram comment threads or repeat it at the next 200 meetings. Those of us who've been politically active since BTI -"Before The Internet" expect you to be better informed than you  currently are and we are judging  you – endlessly.

Chances are, while you are yapping through your pie hole, I've tuned you out.  Its 100% likely I'm silently working on a grocery list while you blather on. Yours truly has shit to do, and I don't have enough time left on this planet to listen to hours and hours of you endlessly taking up space with your 'ish.

I'mma just say this once.  Stop with "The Democrats need to dooooooo something". Please everyone stop. Stop it right now. You just sound ignorant af.

FACT: There is no one place or person called "The Democrats".  The "party" such as it is, is made up of millions and millions of people  No group, entity or person speaks for all of them. Especially not the DNC Chair. I know, shocker!

Most of you can't even name the current DNC Chair, what state they're from, how they got the thankless and horrible unpaid volunteer gig, or literally anything about them. Ditto your State Party Chair, it's ED, or the highest ranking Democratic official in your state. Hint, in Georgia it's not the Mayor of Atlanta, think older and wiser.

The mind boggles over all the groups you've lumped into one miasma. Fun fact- most of us don't claim many of these people either.

Take a seat, take several in fact for my entirely petty and prejudiced opinion of the 2017 Democratic organizational landscape.

Continue reading »